A weekly podcast from the Editorial team at Ultimate Motorcycling. The first segment includes product reviews, and the second segment chats with someone moto-interesting. That includes riders, racers, collectors, industry insiders who have something entertaining to share. All feedback and suggestions welcomed at producer@ultimatemotorcycling.com.
Episodes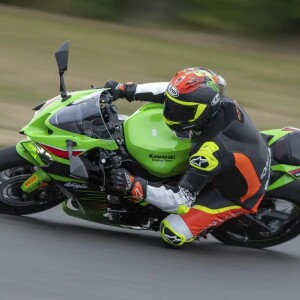 Wednesday Sep 13, 2023
Wednesday Sep 13, 2023
Hello everyone and welcome once again to Ultimate Motorcycling's weekly podcast—Motos and Friends. My name is Arthur Coldwells.
In the first segment this week, Nic de Sena rides the new 2024 Kawasaki Ninja ZX-6R. This is the 636cc four-cylinder supersport screamer that has proven so popular for the last couple of decades. Nic rides the Ninja at Ridge Motorsports Park in Shelton, Washington and reminds us of why supersport machines are so much fun to ride.
In our second segment Teejay Adams chats with Associate Editor Freeman Wood, who rode to Sturgis and back with one of his buddies. Riding an Indian Springfield Dark Horse, Freeman makes it sound like it was an interesting—and sometimes arduous—trip from Southern California, but ultimately a good time was had by all.
We love your feedback! Please comment or suggest:
  @ultimatemotorcycling
 @UltimateMotoMag
 @UltimateMotorcycling
 producer@ultimatemotorcycling.com